Rotary Drilling Rig KR125A
Product Detail
Product Tags
KR125A model rotary drilling rig is widely applied in pore-forming work of the cast-in-place concrete pile in construction of foundation works, such as highways, railways, bridges, ports and high-rise buildings. Drilling with friction type and machine-locked drill rods. KR125 is equipped with the CLG chassis of extraordinary stability and reliability. The chassis adopts a heavy-duty hydraulic retractable crawler to provide transport convenience and excellent traveling performance.
| | |
| --- | --- |
| Torque | 125 kN.m |
| Max. diameter | 1300 mm |
| Max. drilling depth | 37 m(standard)/43 m(optional) |
| Speed of rotation | 8~30 rpm |
| Max. crowd pressure | 100 kN |
| Max. crowd pull | 150 kN |
| Main winch line pull  | 110 kN |
| Main winch line speed | 78 m/min |
| Auxiliary winch line pull | 60 kN |
| Auxiliary winch line speed | 60 m/min |
| Stroke(crowd system) | 3200 mm |
| Mast inclination(lateral) | ±3° |
| Mast inclination(forward) | 3° |
| Max. operating pressure | 34.3 MPa |
| Pilot pressure | 3.9 MPa |
| Travel speed | 2.8 km/h |
| Traction force  | 204 kN |
| Operating height | 15350 mm |
| Operating width | 2990 mm |
| Transport height | 3500 mm |
| Transport width | 2990 mm |
| Transport length | 13970 mm |
| Overall weight | 35 t |
1. The leading overall transport hydraulic rotary drilling rig, can change transport state into working state rapidly;
2. High-performance hydraulic system and control system in cooperation with Tianjin University CNC Hydraulic Institute of  Technology , which can realize the machines construction efficiently and real-time monitor.
3. Optimized structural of single-cylinder luffing mechanism to make the action stable and easy maintenance and repair;
4. Optimized designing of two-stage mast, achieve docking and folding of the mast automatically, improve the efficiency and save manpower;
5. Main winch bottoming protection and priority control function, making the operation easier;
6. Mast automatically adjust the vertical to enhance the accuracy of the hole.
The reporter learned from TYSIM that the two KR125A rotary drilling rigs of Jiangsu TYSIM Machinery Technology Co., LTD. with the Shanghai Construction Group Co., Ltd. to the state of the Republic of Trinidad and Tobago, participate in the China project from early June 2013. They have been involved in the basis of complete national cycling stadium and national swimming pool construction. Now the two constructions have been finished.
Jiangsu TYSIM has been focused on small and medium-sized pile machinery and pile driving, excavator in attachment. The independent research and development KR125A rotary drilling rig is characterized by fast, small occupation of land, low fuel consumption and easy to be repaired. It has obvious advantages in terms of small pile construction.
In two been completed construction projects, the rotary drilling rig KR125A realizes the low cost of purchase and use, small pile construction of high efficiency and the overall transportation, good price, the project of pile foundation construction will be completed two months earlier than expected. At the same time the construction of the company gets high praise, so KR125A will be involved in the new construction project to build the children's hospital of Trinidad and Tobago with the Shanghai Construction.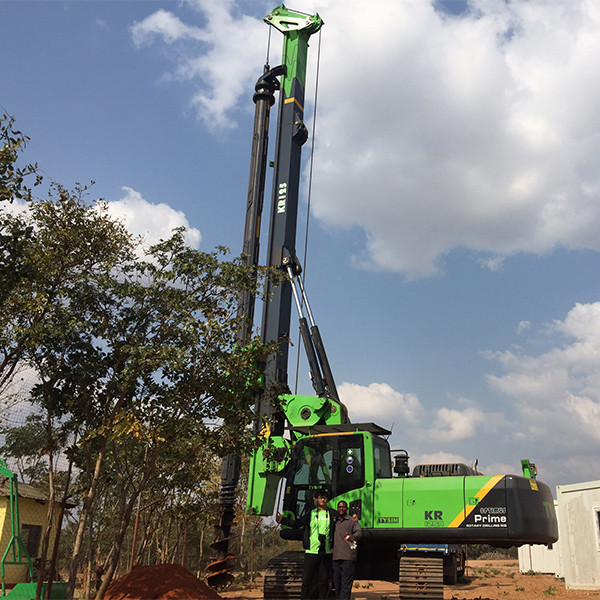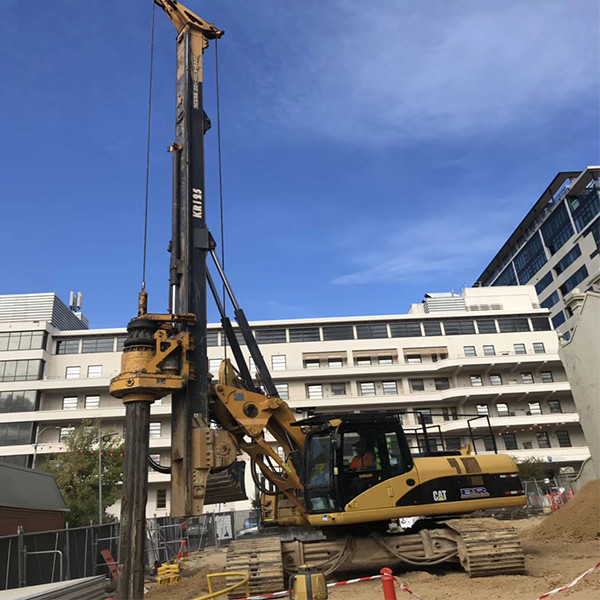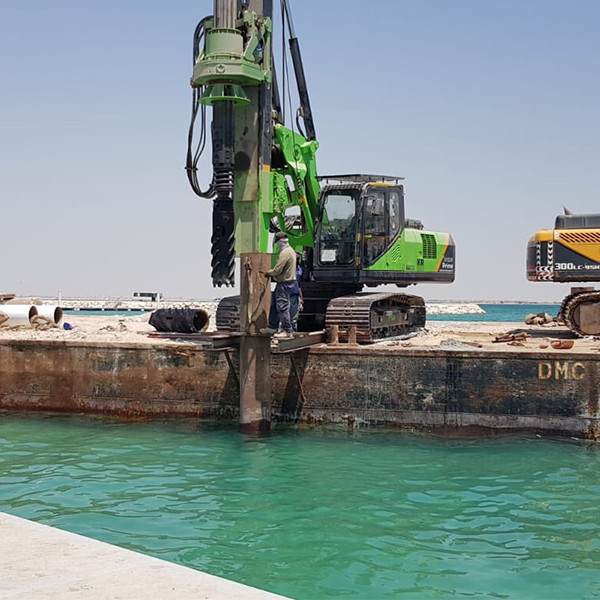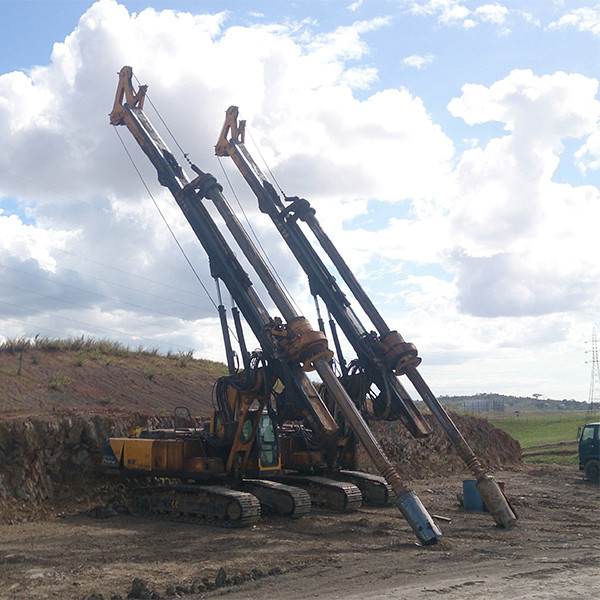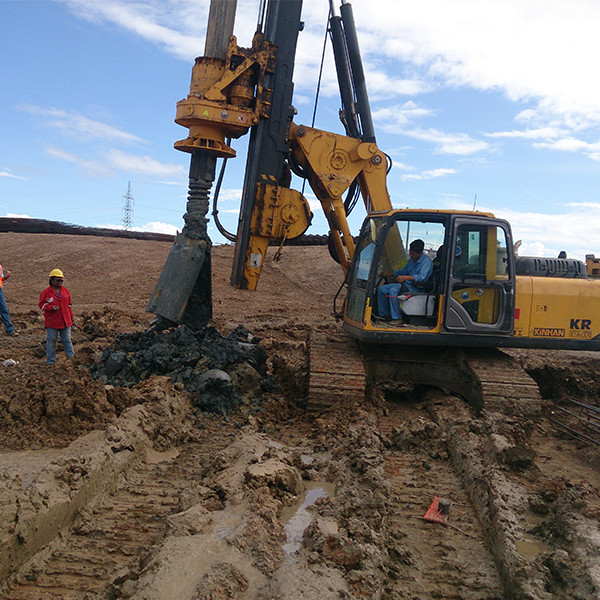 ---
Previous:
Rotary Drilling Rig KR90M
---
Write your message here and send it to us