Rotary Drilling Rig KR90M
Product Detail
Product Tags
Tysim KR90M continuous flight auger piles (CFA) are cast-in-place piles, using a single continuous hollow stemed auger. Vibration free and low noise, this environmentally friendly piling system is ideally suited to installation in unstable soil conditions and urban environments.
KR90M CFA Configuration is a machine dedicated to giving the specialist contractor equipment to perform smaller diameter rotary and CFA piling. It is the result of research and innovation. Continuous Flight Auger (CFA) piles are constructed with partial soil removal, which generates lateral soil compression. As a result the final lateral load bearing capacity is increased and becomes higher than in piles where ben-tonite slurry is used. The level of lateral soil compression depends on the ratio between auger diameter and central stem diameter. The operating process consists in drilling soil with a continuousflight auger welded to a hollow central stem. The bit of the auger drills the soil that is partly pushed upward along the augerflights.
Rotary Drilling Rig Technical Parameters

Max Torque

90 kN.m

Max Drilling dia

1/1.2 m

Max Drilling Depth

28 m

CFA  Technical Parameters

Max Drilling dia

600 mm

Max Drilling Depth

12 m

CFA/Rotary Drilling Rig Technical Parameters

Mian winch line diameter

20 mm

Main winch line pull

90 kN

Auxiliary winch line diameter

14 mm

Auxiliary winch line pull

35 kN

Forward inclination

5°

Lateral inclination

±3 °

Chassis type

CAT318D

Engine type

CAT C4.4

Engine power rating/rotate speed

93/200 kW/rpm

Max. pressure

35 MPa

Max. flow

272L/min

pilot pressure

3.9 MPa

Track shoe width

600 mm

Operating height

16000 mm

Transport length

13650 mm

Transport width

2600 mm

Transport height

3570 mm

Traction force

156 kN
1. No cumbersome mixing and desanding plants that are on the contrary needed for the construction of standard diaphragm walls or when working with a hydromill.
2. Multi-purpose of one machine to realize fast switching between rotary drilling method and CFA method.
3. Optimized weight distribution, higher safety, better stability and safer construction. Imported CAT318D chassis with mature technology ensures stable and reliable performance.
4. The full hydraulic control soil clearing device can effectively remove the residual soil on the drilling tool and reduce the labor cost.
1. We are the professional & trustworthy manufacturer of piling machinery in China, best quality & best service.
2. Supply professional customized service to meet all your requirements.
3. Our rotary drilling rigs have been sold to more than 40 countries, such as Russia, Australia, Thailand, Zambia and others.
4. Competitive price.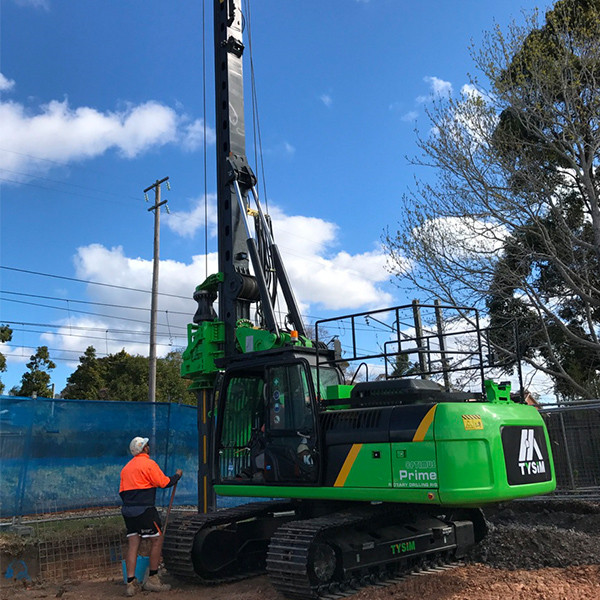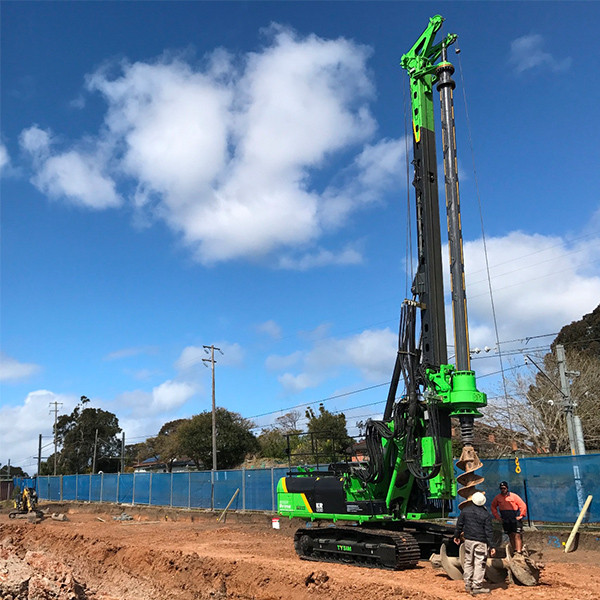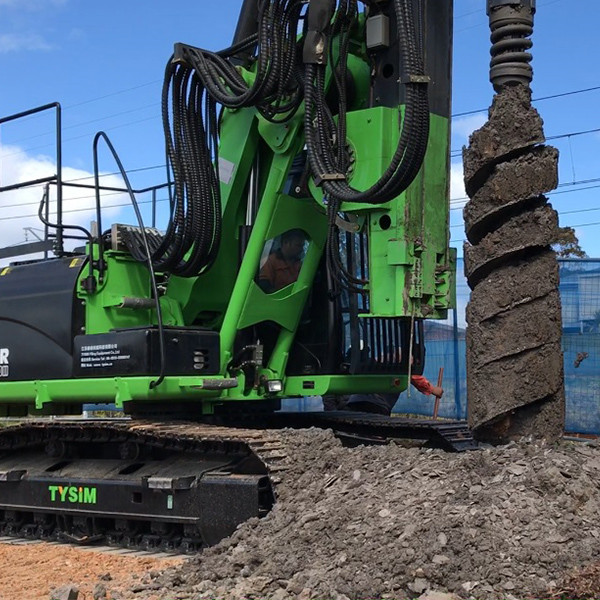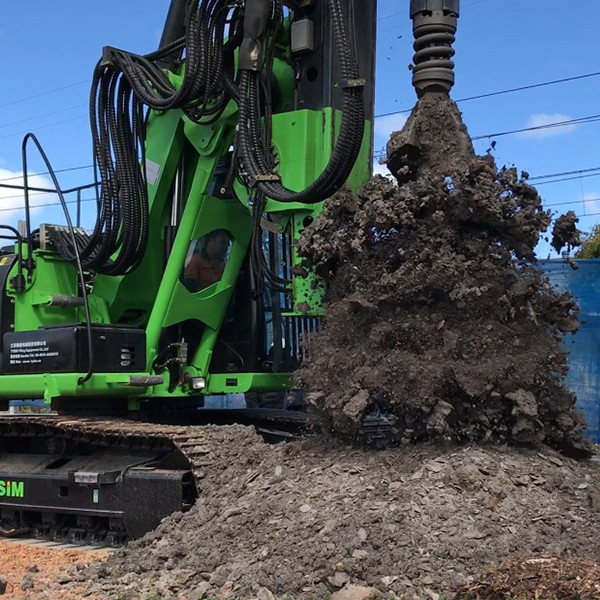 ---
Previous:
Rotary Drilling Rig KR90C
---
Write your message here and send it to us