Rotary Drilling Rig KR125M
Product Detail
Product Tags
The auger of KR125M CFA rig is drilled into the soil and or sand to the design depth in a single pass. Once the design depth/criteria has been achieved the auger containing the drilled material is then slowly removed as concrete or grout is pumped through the hollow stem. The concrete pressure and volume must be carefully controlled to construct a continuous pile without defects. Reinforcing steel is then lowered into the wet column of concrete.
The finished foundation element resists compressive, uplift, and lateral loads. Originally introduced to address saturated unstable ground conditions, modern CFA equipment represents a cost efficient foundation solution in most soil conditions.
Technical specification of KR125M rotary drilling rig (CFA &rotary drilling rig)

CFA construction method 

Max. diameter

700mm

Max. drilling depth

15m

Main winch line pull

240 kN

Rotary drilling construction method

Max. Diameter

1300 mm

Max. drilling depth

37m

Main winch line pull 

120 kN

Main winch line speed

78 m/min

Working parameters

Max. torque

125 kN.m

Auxiliary winch line pull

60 kN

Auxiliary winch line speed

60 m/min

Mast inclination(lateral)

±3°

Mast inclination(forward)

3°

Max. operating pressure

34.3 MPa

Pilot pressure

3.9 MPa

Travel speed

2.8 km/h

Traction force 

204 kN

Operating size

 

Operating height

18200 mm(CFA) / 14800mm (rotary drilling)

Operating width

2990 mm

Transport size

 

 

Transport height

3500 mm

Transport width

2990 mm

Transport length

13960 mm

Total weight

Overall weight

35 t
1. Innovative drilling bucket depth measurement system can show higher accuracy than other rotary drilling rigs.
2. With the hydraulic pressure system adopted threshold power control and negative flow control the system acquired high efficiency and higher energy conservation.
3. The noise-proof cab with FOPS function is equipped with adjustable chair, air conditioner, internal and external lights and windshield wiper (with water injection). It is easy for operation with help of the console of various instruments and operation handles. It is also provided with a color LCD display with powerful function.
Tysim machinery has been relying on excellent product quality and thoughtful after-sales service, to win the trust of customers .A KR125M multi-function rotary drilling rig is exported to Laos for construction in the civil and industrial construction market in Laos.KR125M self-propelled full hydraulic long auger, realizing fast movement and efficient construction. The high-performance hydraulic system and control system developed by the company can realize the efficient construction and real-time monitoring of the drilling rig. Strictly in accordance with the European safety standard EN16228 design, to meet the dynamic and static stability requirements, to ensure construction safety. The maximum drilling depth of the long screw is 16m, the maximum drilling diameter is 800mm, and the maximum drilling depth is 37m and the maximum drilling diameter is 1300mm.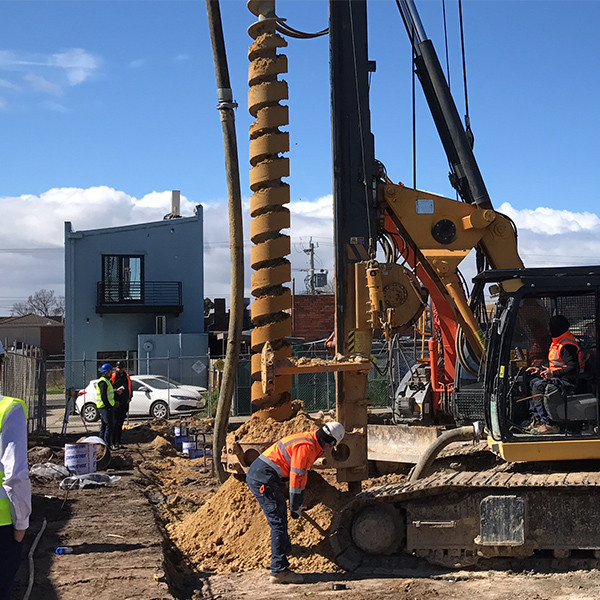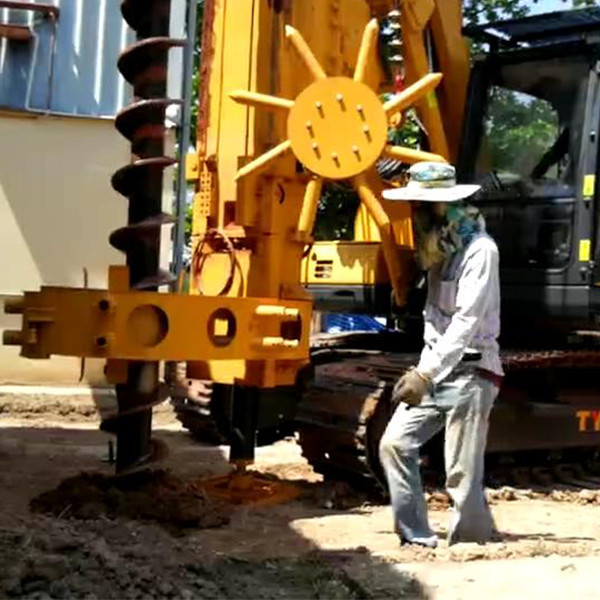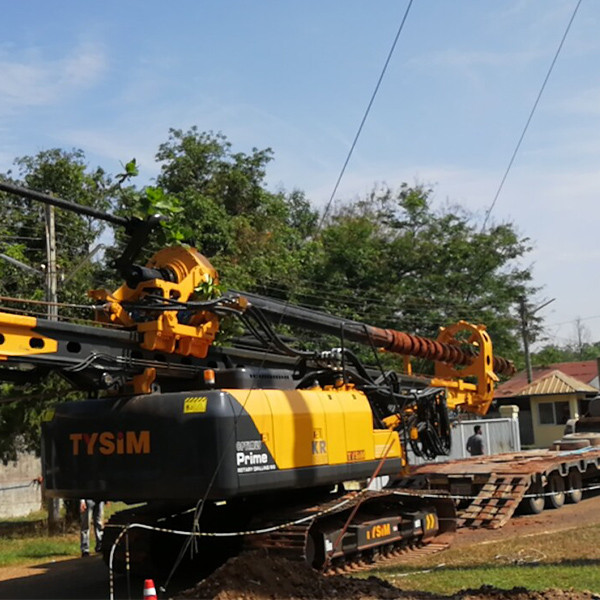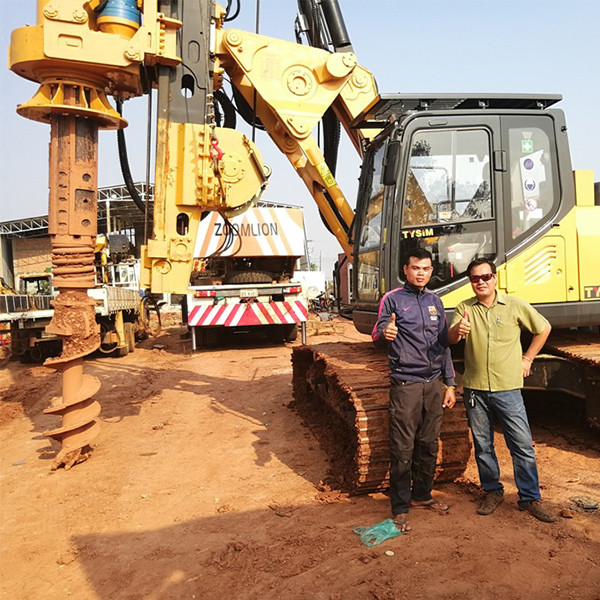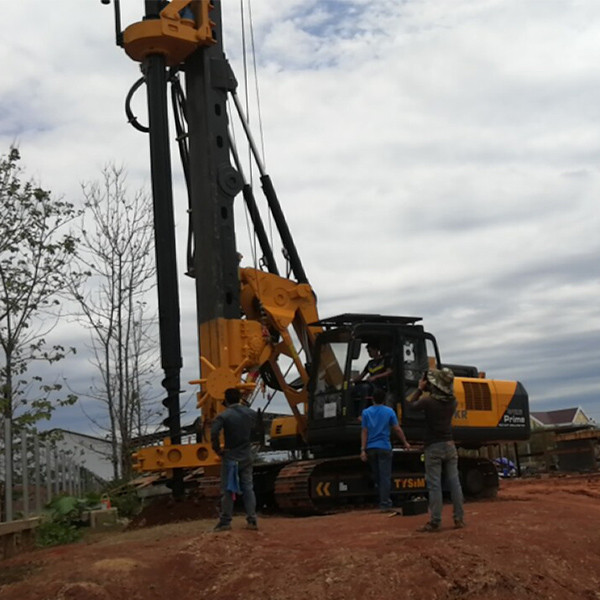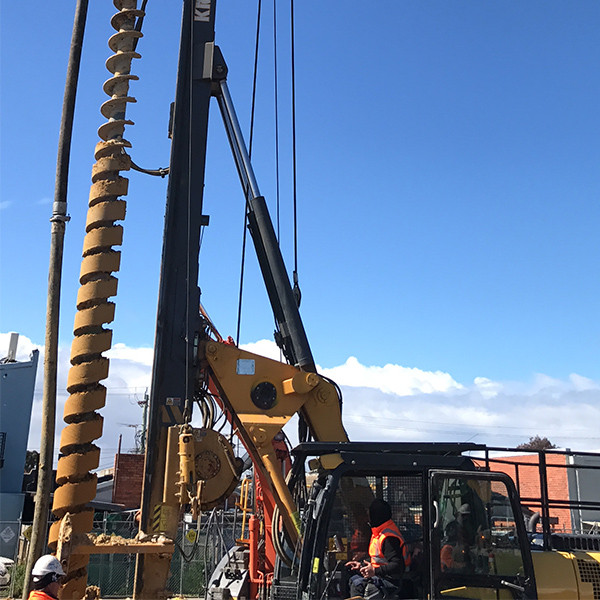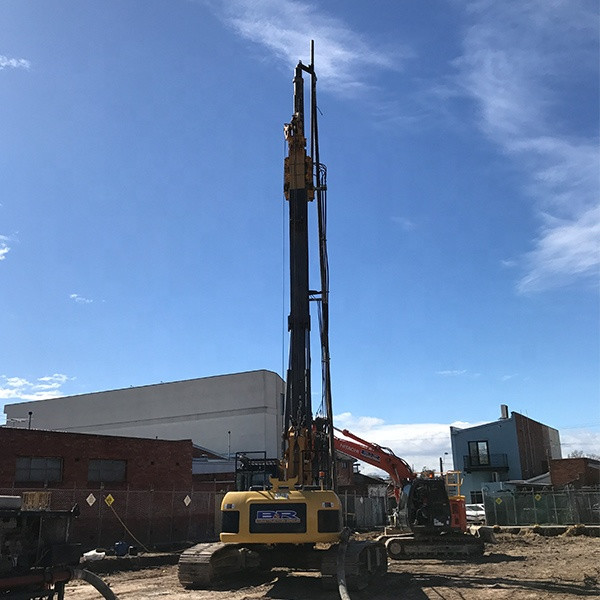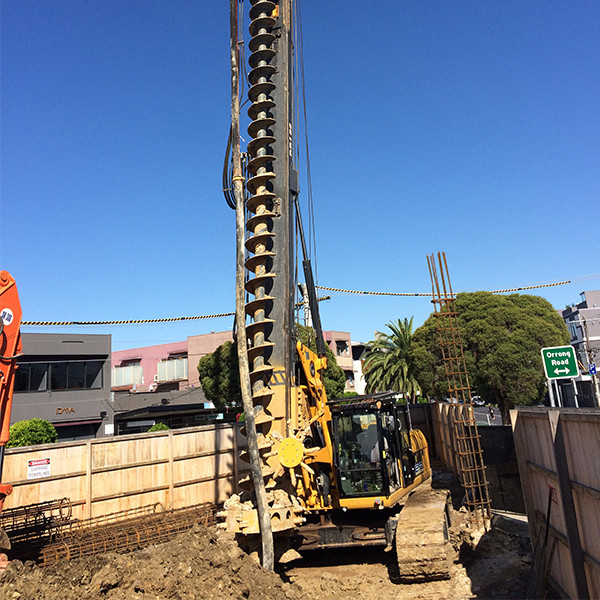 ---
Previous:
Rotary Drilling Rig KR125A
---
Write your message here and send it to us