Rotary Drilling Rig KR50
Product Detail
Product Tags
Rotary Drilling Rig Model

KR50A

Excavator Size

14t-16t

20t-23t

24t+

Max. torque

50 kN.m

50 kN.m

50 kN.m

Max. drilling diameter

1200 mm

1200 mm

1200 mm

Max. drilling depth

16 m

20 m

24 m

Main winch pull force

70 kN

75 kN

75 kN

Main cylinder trip

1100 mm

1100 mm

1100 mm

Auxiliary winch pull force

65 kN

65 kN

65 kN

Main winch speed

48 m/min

48 m/min

48 m/min

Mast inclination(Lateral)

±6°

±6°

±6°

Mast inclination(Forward)

-30°~ ﹢90°

-30°~﹢90°

-30°~﹢90°

Working speed

7-40rpm

7-40rpm

7-40rpm

Min. radius of gyration

2800mm

2950mm

5360mm

Max. pilot pressure

31.5Mpa

31.5Mpa

31.5Mpa

Operating height

8868mm

9926mm

11421mm

Operating width

2600mm

2800mm

3300mm

Transport height

2731mm

3150mm

3311mm

Transport width

2600mm

2800mm

3300mm

Transport length

10390mm

11492mm

12825mm

Transport weight

6.1t

6.5t

7t

Remark

Restructuring big arm

Restructuring big arm

Restructuring big arm
KR50 small rotary drilling machine belongs to pile foundation construction machinery. It is a small pile foundation efficient hole formation equipment. It belongs to the small rotary drilling machine or the auxiliary equipment of excavator.
The KR50 and KR40 small rotary drilling machines independently developed by TYSIM. They are innovative milestone products -- Modular rotary drilling machines, which are specially used for excavator rapid modifying of rotary drilling machines.
The R&D design of this model covers the restructuring of miniaturized drilling machines with the chassis of 8-30t class excavators.
For the KR50 attachment, the modified chassis can be selected as 15-30 ton excavator chassis.
After modification, the maximum drilling depth is 16-24m, and the maximum drilling diameter is 1200m?m.
1. Undercarriage-----Reliable & Mature Excavator Supplier for Choice
Type: New & Used
Brand: CAT, JCM, SINOMACH, SANY, XCMG and other
2. Hydraulic Parts-----World Famous Brands
Main Pump & Valve: Imported KAWASAKI (Japan)
Hose: Imported
3. Structure Parts-----Professional Structure Parts Supplier for XCMG
1. The machine is light and flexible,
2. Low transportation height,
3. Low working height,
4. large diameter of drilling hole
5. Fast transit.
6. This model provides customized service, If you have an excavator yourself.We can only supply the attachment and modify it to be small rotary drilling rig.
1. We are the professional & trustworthy manufacturer of piling machinery in China, best quality & best service.
2. Supply professional customized service to meet all your requirements, we can customize it for you according to your model of the excavator.
3. Our KR40,50 small rotary drilling rigs have been sold to more than 20 counstries, such as Russia, Australia, Thailand, Zambia and others.
4. We have restructured more than 10 brands of excavators: SANY, XCMG, LIUGONG, CAT, KOMATSU, SUMITOMO, HYUNDAI, KOBELCO, JCB and others.
Q1: What is the Warranty of the Rotary Drilling Rig Attachment?
The warranty period for Rotary Drilling Rig Attachment is half a year or 1000 working hours, whichever comes first will be applied.
Q2:How do we assemble it?
We can provide one engineer with 7 days free on-site guidance, you just provide the air tickets and accommodation is ok.
Q3: Do it have high failure rate?
No, It has low failure rate.
It is using mass production of excavator chassis customized ,which have mature technology and reliable quality.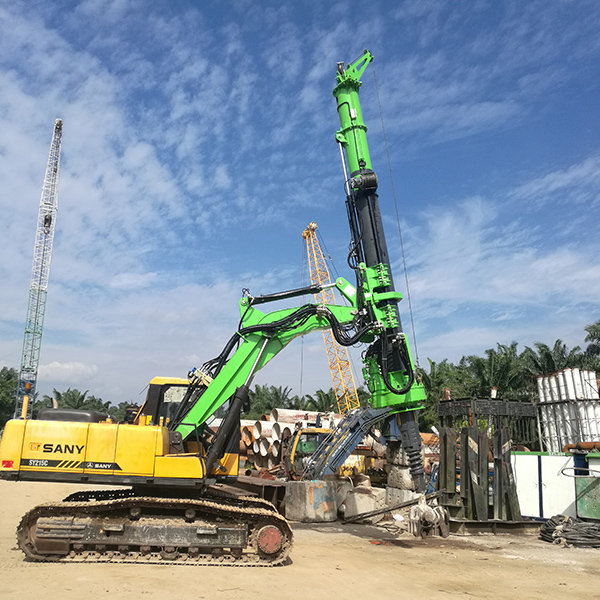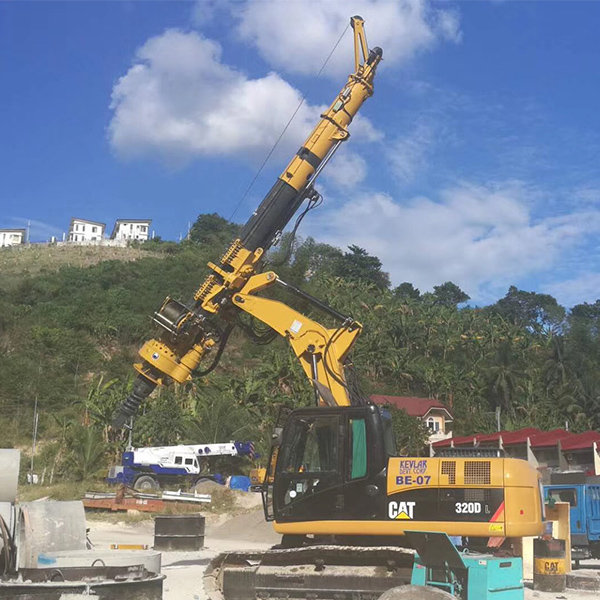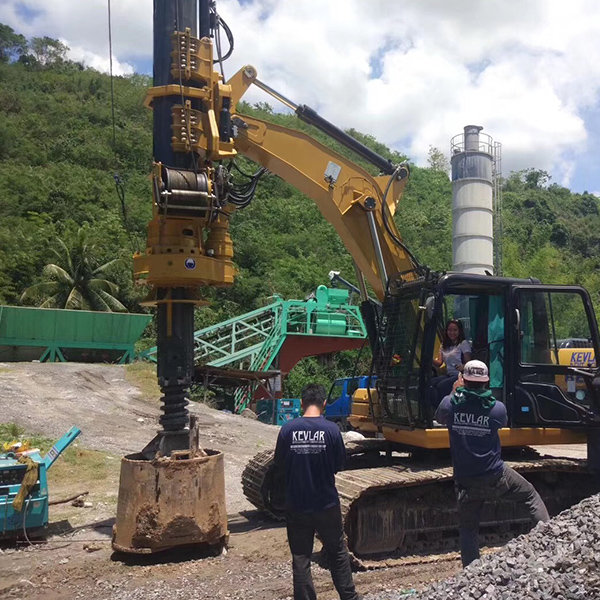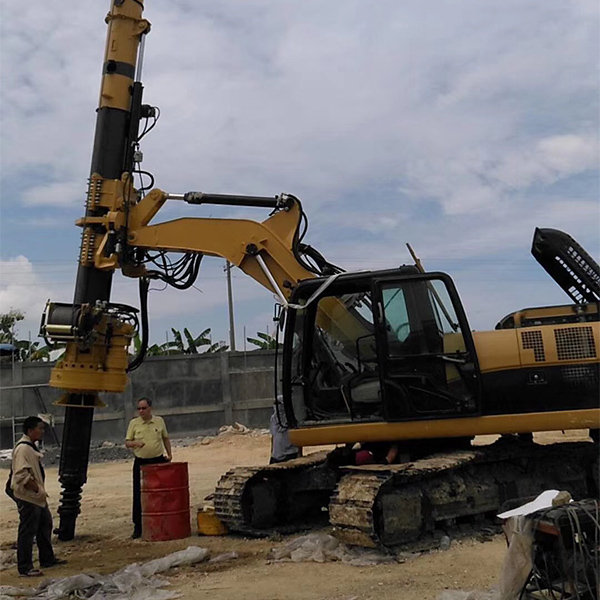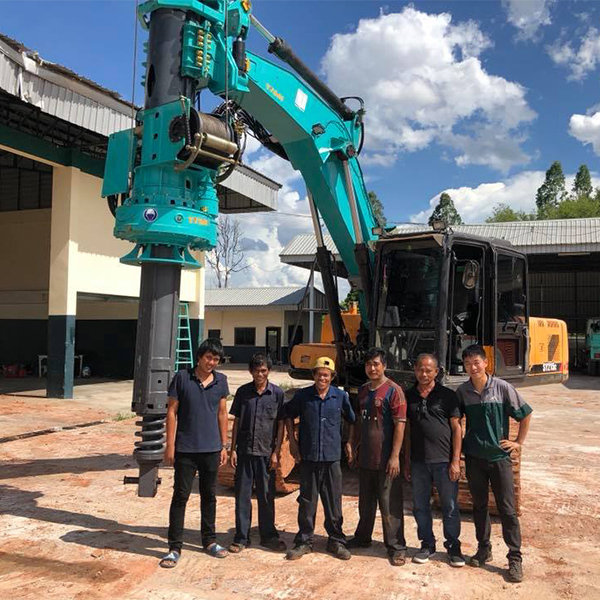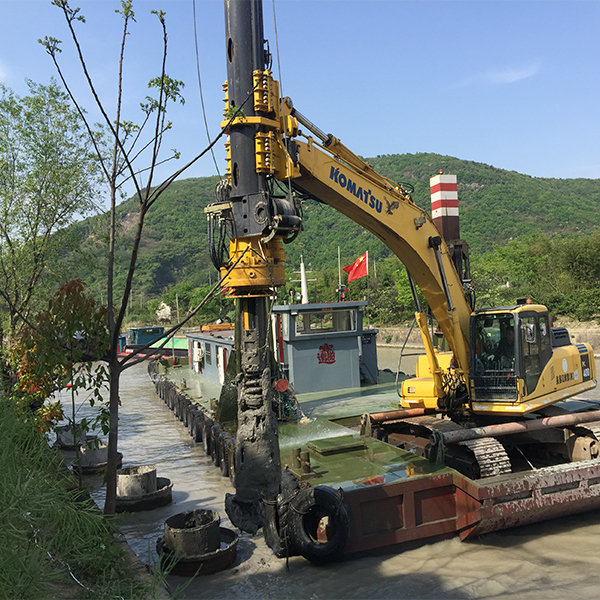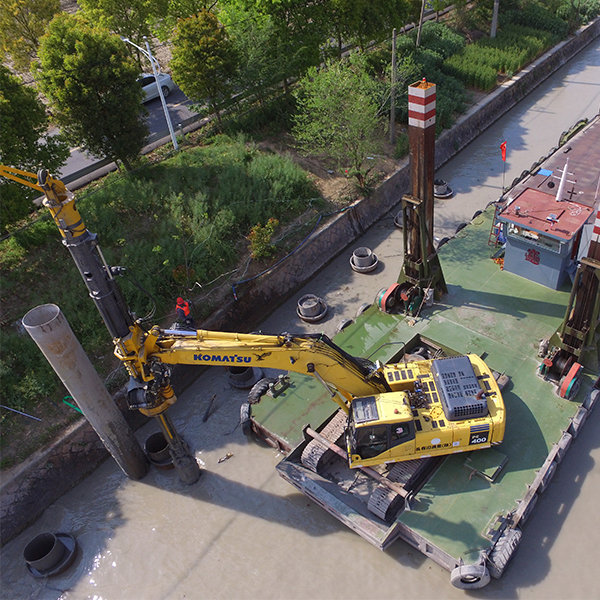 ---
Previous:
Rotary Drilling Rig KR40
---
Write your message here and send it to us